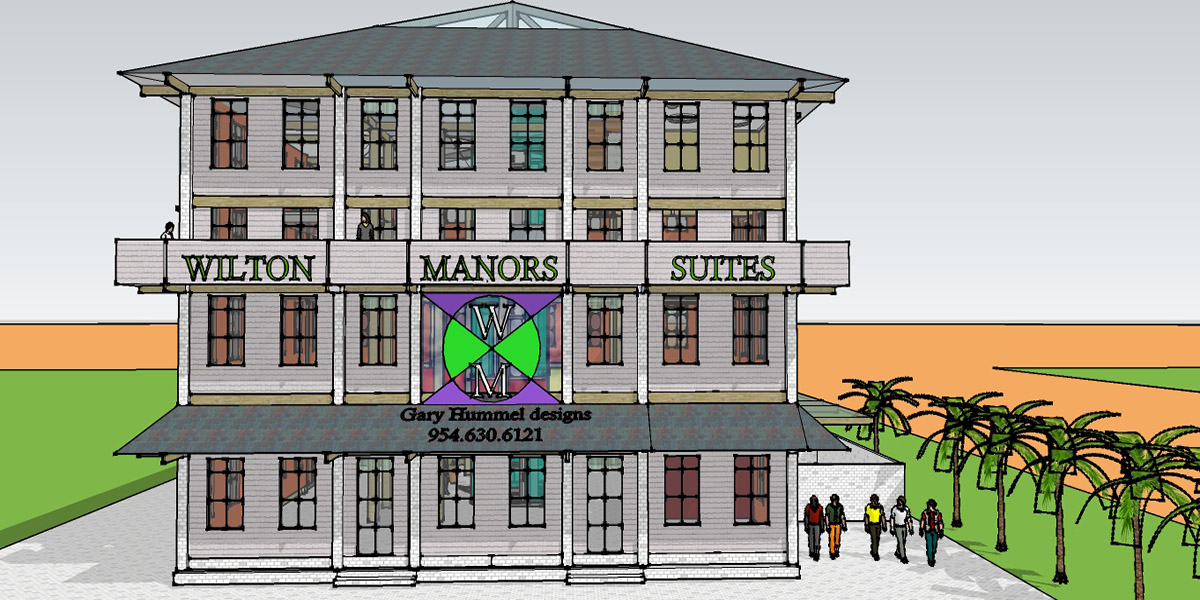 OVERVIEW: WILTON MANORS HOTEL EXTERIOR
The hotel acts as an anchor for the site, attracting visitors and permanent residents with a combination of suites and condominiums done in a Key West flavor.
white brick and cement split shake façade evokes the maritime communities of the East Coast and reflects solar heat.
a skylight lets natural light illuminate the elevator shaft and the lobby.
large solar reflective double pane windows help keep the interior cool while allowing views of the surrounding village.
bright colors on exterior panels complement sub tropical surroundings.